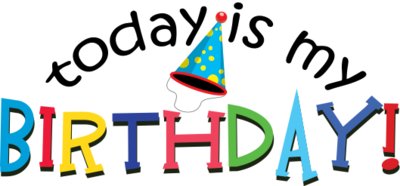 I thought I would see what was going on when I was born and who I might share this date with. It is rather interesting.
5 March 1964
Your date of conception was on or about 13 June 1963 which was a Thursday.
You were born on a Thursday under the astrological sign Pisces.
Your Life path number is 1.
Your life path number means:
Highly original, you may have talents as an inventor or innovator of some sort. In any work that you choose, your independent attitude can show through. You have very strong personal needs and desires, and you feel it is always necessary to follow your own convictions. You tire of routine and highly detailed tasks rather quickly.
You are ambitious and assertive in promoting yourself. Although you may hide the fact for social reasons, you can be self-centered and demand to have your way in many circumstances. That said, for the most part, you are considered very good company, friendly, good-natured, and a wonderful conversationalist. People like you and are drawn to you. It is a good thing they are, because you are very sensitive to disapproval and you don't handle it very well.
Your fortune cookie reads:
Your great attention to detail is both a blessing and a curse.
Your birthday falls into the Chinese year beginning 2/13/1964 and ending 2/1/1965.
You were born in the Chinese year of the Dragon.
Your Native American Zodiac sign is Wolf; your plant is Plantain.
As of 3/5/2013 2:04:32 PM EST
You are 49 years old.
You are 588 months old.
You are 2,557 weeks old.
You are 17,897 days old.
You are 429,542 hours old.
You are 25,772,524 minutes old.
You are 1,546,351,472 seconds old.
Celebrities who share your birthday:
JAKE LLOYD 24
EVA MENDES 39
FRED WILLIAMSON 75
ANDY GIBB (1958-1988)
MICHAEL IRVIN 47
MICHAEL WARREN 67
Top songs of 1964
I Want to Hold Your Hand by Beatles
Can't Buy Me Love by Beatles
There! I've Said It Again by Bobby Vinton
Baby Love by Supremes
Oh, Pretty Woman by Roy Orbison
The House of the Rising Sun by Animals
Chapel of Love by Dixie Cups
I Feel Fine by Beatles
She Loves You by Beatles
I Get Around by Beach Boys
Your age is the equivalent of a dog that is 7.00469667318982 years old. (You're still chasing cats!)
Your lucky day is Thursday.
Your lucky number is 3 & 7.
Your ruling planet(s) is Jupiter & Neptune.
Your lucky dates are 1st, 10th, 19th, 28th.
Your opposition sign is Virgo.
Your opposition number(s) is 5.
Today is not one of your lucky days!
There are 365 days till your next birthday
on which your cake will have 50 candles.
Those 50 candles produce 50 BTUs,
or 12,600 calories of heat (that's only 12.6000 food Calories!) .
You can boil 5.71 US ounces of water with that many candles.